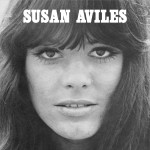 Eine schöne Welt b/w Versuche zu versteh'n

Mocambo Records is proud to present an official reissue of this uberrare piece of German psychedelic soul! Susan Avilés' epic 'Eine schöne Welt' from 1970 is one of the toughest 45s to get hold of. With its dope wah-drumbreak-intro, lush orchestration and powerful vocal performance, the tune has deservedly turned from an obscure sleeper into one of the most wanted European rare grooves. On the flip side is the orchestral folk soul 'Versuche zu versteh'n' – an uptempo number with breakbeat drumming hidden behind a wall of sound that has become an obscure b-boy favourite.
Originally recorded for Abi Ofarim's PROM Production and released by Philips with high hopes to establish Susan as a new star of an upcoming scene of young singers, 'Eine Schöne Welt' and the two follow up singles failed to chart – despite (or maybe due to) the extravagant production, socioconscious lyrics and the unique mix of psychedelic soul, bigband funk, chanson, folk & schlager.
Little is known about Susan Avilés. Born to a German mother, schlager lyricist Utta de Avilés, and a Spanish father in 1945, she started performing at an early age and released a few singles in the 1960s under the name Suzie Marcus. She had been romantically involved with Abi Ofarim at the time of the recordings in the early 1970s. After they parted ways, she had a brief stint with Donna Summer and Tony Gregory in the group Family Child, spent the rest of the 1970s in relative obscurity, returned with two chanson albums in the early 1980s and then vanished from the scene completely. Susan Avilés passed away in 2016, but we could get in touch with her husband Oliver Avilés-Lehnert, who encouraged us to do a re-release of these songs to ensure her legacy and bring these lost treasures back to the light of the day.
The record comes in a picture sleeve with original photos from the era – a picture showing Susan holding a copy of her own single and a shot for an autograph card to support the original release.  Artwork & label design: Lasse Singlemann. The original recordings have been carefully remastered for this limited vinyl run by Michael Schütz. All audio and photography licensed from the family estate of Susan Avilés.